RTTS: Reach, Teach, Train, Serve
The purpose of this church shall be to maintain the public worship of Almighty God, to edify and build up the church through Christian fellowship and Bible Study, to strengthen Christian love and deepen spiritual life in the church, to carry on an aggressive program of local evangelization, to propogate the Gospel of Jesus Christ throughout the world in keeping with the Great Commission and the constitutional doctrines and practices of the Missionary Church, Inc. To give further emphasis to our purpose and statement of faith, II Timothy 2:2 "And the things that thou has heard from me among many witnesses, the same commit thou to faithful men, who shall be able to teach others also."
The Missionary church
COMMITTED.
Bethel Community Church is part of the family of churches that makes up the Missionary Church denomination. Along with our network of missionaries across the globe, we are committed to Jesus Christ as the ultimate authority, the Bible as the Word of God, and the multiplication of disciples to spread His message.
At Bethel Community Church, we share in the commitment to spread the Word of God throughout our church, our homes, our community, and across the globe.
The Missionary Church reaches all parts of the globe through its' international ministry, World Partners. With many professional missionaries around the world supported by local churches and believers, the Missionary Church is making disciples.
Take time to visit the Missionary Church website and World Partners to learn more about what these organizations are doing to spread the Word of God!
For nearly 50 years, Pastor Lockwood has brought his love of Jesus Christ, and the Kentucky Wildcats, to Xenia, Ohio. As one of the most respected ministers in the community, Pastor Lockwood has guided many within the church and beyond to a personal relationship with God. A recent retiree from his personal business, Lockwood General Construction, Pastor Lockwood is now focused on his family and his ministry. With an amazing testimony originating in Breathitt County Kentucky and a lineage in the ministry, Pastor Lockwood always has a story, a joke, and the Word of God to share.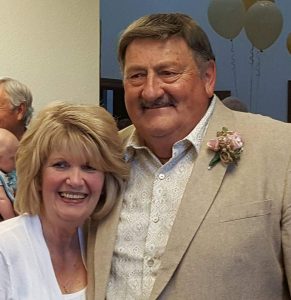 location
Want to learn more about the communities we proudly serve? Check the links below to the municipality websites of the City of Xenia and Xenia Township.